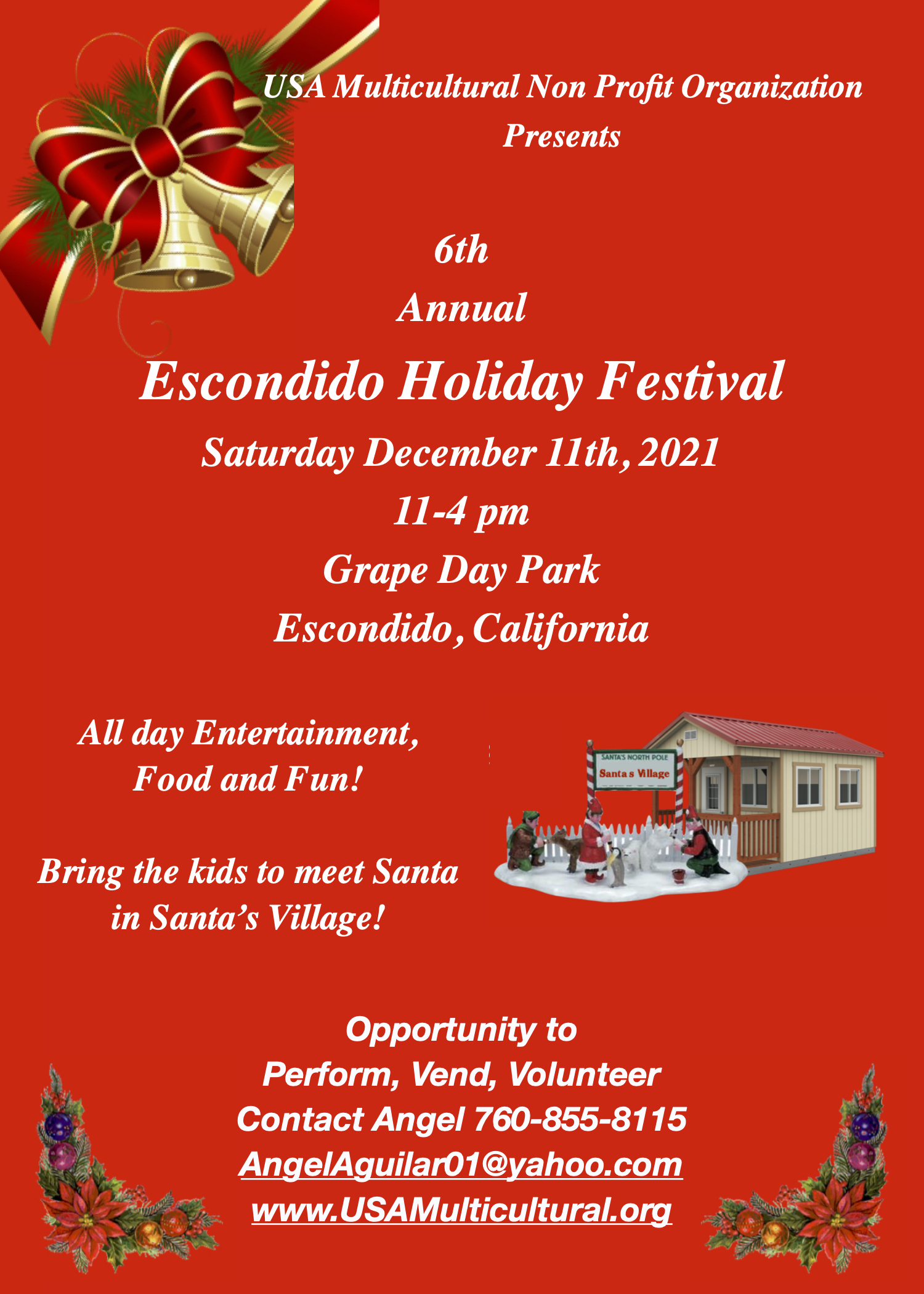 🎄USA Multicultural Holiday Festival is just around the corner! We got the green light to finally have an IN PERSON festival from the City! YAY
Mark your calendar for 🗓December 11th, from 11-4 pm at Grape Day Park.
Now seeking Cultural 💃ENTERTAINMENT, PERFORMERS, 🛍VENDORS AND 👩‍❤️‍💋‍👨VOLUNTEERS!
We will have Santa's Village so your kids can meet 🎅Santa, Mrs. Claus and the 🧝🏼‍♂️🧝🏼‍♀️Elves. Get a candy cane and if they are good possibly a Christmas Gift too! WOW! Thank you Santa!
We will also be giving away a Live Decorated Christmas Tree 🎄to a lucky Family 👨‍👩‍👦‍👦that is in need this year! You might win…but you have to be here and join in on the fun to win!
🗓See you on Saturday, December 11th, from 11-4 pm for entertainment, food, fun and a Santa Experience!!!!!
Share this with your friends and family! Let's all come together in a safe and fun way and enjoy.
Contact Angel Aguilar (info on flyer) for more info on how to perform, vend or volunteer.