Escondido Multicultural Holiday Festival
Join us at our next Festival!
Saturday
December 10th, 2022
11-6 pm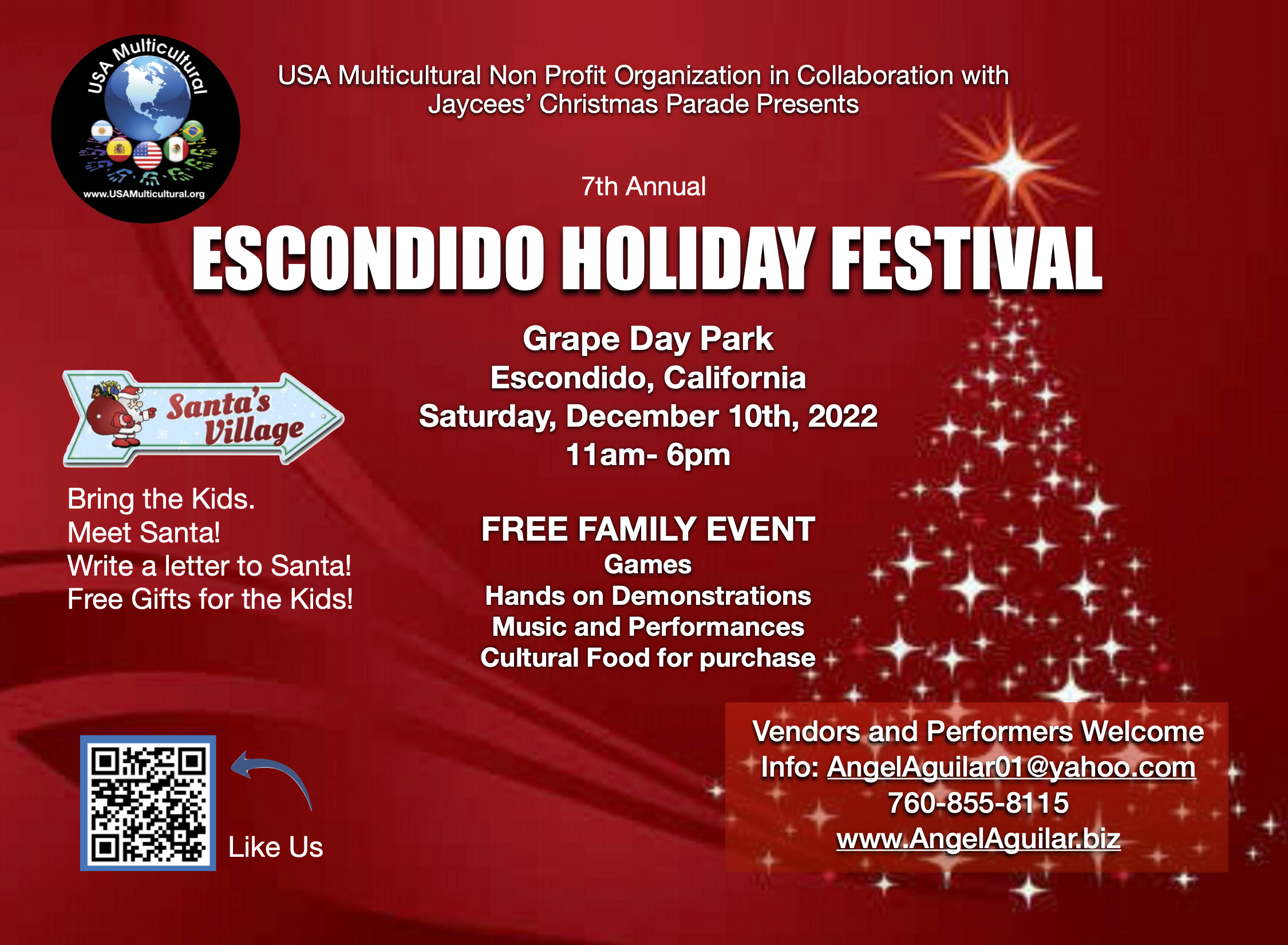 ?USA Multicultural Holiday Festival is just around the corner! 
Mark your calendar for ?December 10th, from 11-6 pm at Grape Day Park.
Cultural ?ENTERTAINMENT, PERFORMERS, ?VENDORS AND ?‍❤️‍?‍?VOLUNTEERS!
We will have Santa's Village so your kids can meet ?Santa, Mrs. Claus and the ??‍♂️??‍♀️Elves. Get a candy cane and if they are good possibly a Christmas Gift too! WOW! Thank you Santa!
We will also be giving away a Live Decorated Christmas Tree ?to a lucky Family ?‍?‍?‍?that is in need this year! You might win…but you have to be here and join in on the fun to win!
?See you on Saturday, December 10th, from 11-6 pm for entertainment, food, fun and a Santa Experience!!!!!
Share this with your friends and family! Let's all come together in a safe and fun way and enjoy.
Contact Angel Aguilar (info on flyer) for more info on how to perform, vend or volunteer.
Thank you to Our Sponsors!